"Master German at Your Own Pace with Personalized One-on-One Lessons!
Are you looking for a customized approach to learning German? Our private German lessons offer you the flexibility and tailored instruction you need to achieve your language goals quickly and effectively. Whether you're a beginner or an advanced learner, our experienced tutors will guide you every step of the way.
Individual lessons / 2 to 1 lessons starting at €25/lesson! In one-to-one lessons, it is possible to arrange the times and intensity of the German course optimally according to your ideas. The course fee for one hour German lesson (45 minutes each) is EZU 25,- € and for 2-1 lessons 30,- €. If you have some previous knowledge of the German language, let us use the below placement test immediately so that we can select the appropriate German course for you. Individual training in German is of course possible at your company.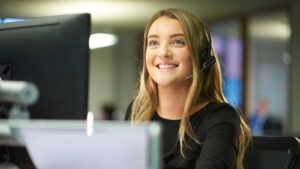 Here's why our private German lessons are the ideal choice for language learners like you:
Personalized Learning Experience: With one-on-one lessons, you'll receive undivided attention from your dedicated tutor. They will assess your current proficiency level, identify your strengths and weaknesses, and create a personalized learning plan that suits your specific needs and learning style.
Flexible Schedule: We understand that your time is valuable. That's why our private German lessons offer flexible scheduling options. Whether you prefer daytime, evening, or weekend sessions, we'll work around your schedule to ensure that learning German fits seamlessly into your busy life.
Customized Curriculum: Our tutors will design a curriculum tailored to your goals and interests. Whether you're learning German for business, travel, academic purposes, or personal enrichment, we'll focus on the topics and skills that are most relevant to you. You'll have the freedom to choose what aspects of the language you want to focus on, be it grammar, vocabulary, pronunciation, or conversation skills.
Rapid Progress: With individualized attention, you'll progress at your own pace. Your tutor will provide immediate feedback, correct your mistakes, and offer targeted exercises to help you overcome challenges. This focused approach will accelerate your learning and boost your confidence in speaking German.
Convenient Online Learning: Our private German lessons are conducted online, giving you the flexibility to learn from the comfort of your own home or any location that suits you. All you need is a reliable internet connection, and you're ready to embark on your language learning journey.
Don't wait any longer to achieve fluency in German. Take the leap with our private German lessons and experience the benefits of personalized instruction. Get started today and let us help you unlock your full potential in the German language!"
With our private German lessons, you'll have the opportunity to make significant progress and achieve your language goals in no time. Enroll now and embark on a truly customized German learning experience!